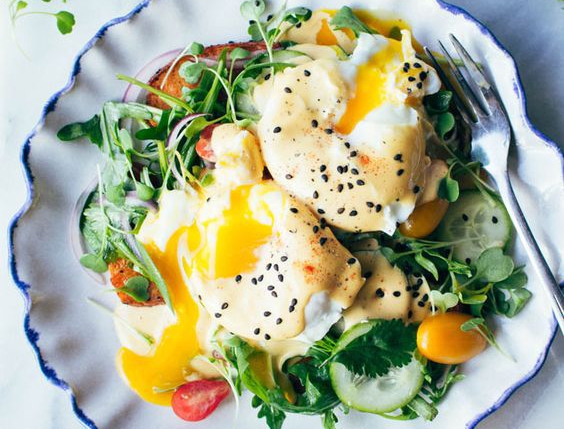 Established in Seattle, WA, Bennies Pop-Up is a Purveyor of Tantalizing Eggs Benedict Stacks, Created by Ashley Genevieve.
#friendswithbenedicts
Bennies Pop-Up is located all over Seattle and quickly spreading around the nation with Sunday Brunch host locations throughout the city. All food is served in benedict stack style arrangements, giving you a mix-n-match option for your plate. Choose from a variety of the restaurant's menu styles featured.
Our next pop-up will be buffet style, all you can eat at Hotel Sorrento on August 18! Tickets Available on the link to the right >>>!
Check in here as more locations develop and for complete list of available host spots.
UPCOMING LocationS:
Hotel Sorrento Benny Buffet All You Can Eat for $45
900 Madison St, Seattle, WA 98104
Date: August 18 10a-2p
South Lake Union Saturday Market ALOHA Style
9th Ave. & John St.
Date: August 17 4p-10p
STACKS
Each Host Restaurant gets to provide their own renditions of an Eggs Benedict by rearranging their existing menu in Stack form. Some examples are…
The Reuben
rye toast, pastrami, sauerkraut, poached egg, russian thousand island
The Pablo Ecobar
tortilla chips, green verde sauce, chicken, avocado, pico de gallo, cheese, fried egg
Smash Browns
tot waffle, sausage gravy, poached egg
The Caprese
french bread, mozzarella cheese, tomato, poached egg, hollandaise sauce, fresh pesto
BBQ Baby
corn bread, pulled pork, brussels sprouts, bbq sauce, fried onions
The Spaniard
english muffin, chorizo sausage, red bell pepper, sous vide egg, sabayon sauce
Rooftop Toast
sour dough toast, caper guacamole, chile pesto, poached egg
Sweet Tooth
cream cheese pancakes, peach goodness, whipped cream
The Dandylion
english muffin, fermented veggie, frisee salad, sous vide egg, parsley leek sauce
Shrimp & Greens
polenta cake, grilled mediterranean shrimp, avocado mouse, sous vide egg, hollandaise sauce
Always Ask Your Server About The Daily Specials
SIDES
tots

fresh fruit

eggs

pancakes

gluten free bread

corn bread

cereal cup

mountain bacon

potatoes

cinnamon bun
HOST BENNIES
Bennies Pop-Up is for established restaurant and bar locations, looking to increase their brunch customer numbers by simply hosting the best benedict experience in town.
We supply you with a complete menu with your own optional specials to showcase your restaurant style, as well as pricing, marketing, branding and following structure to bring you all the customers you could ever want!
It's a flat fee based on your restaurant size, turnover rate and potential earnings.
Contact us for further hosting information:
805.705.3501
benniespopup@gmail.com